Hamilton calls out social media platforms over Latifi abuse
Mercedes Formula 1 driver Lewis Hamilton has called out social media platforms for not doing "enough work" to stamp out the abuse, in reference to death threats received by his F1 counterpart Nicholas Latifi.
Williams driver Latifi has received a barrage of hate messages on Twitter and Instagram, including apparent death threats, after his accident at the end of the Abu Dhabi Grand Prix triggered the car's shutdown. safety which finally resulted in the decisive overtaking of Max Verstappen on Hamilton.
Although Hamilton, disappointed with the way the race's conclusion was refereed, stayed away from social media and maintained a public silence for almost two months after Abu Dhabi, he contacted Latifi – as the Canadian did. confirmed a few days earlier at the Williams launch. .
Asked about the extreme reactions to Latifi's tangential role in her title loss, Hamilton said. "At the end of the day, I don't think there's been a huge shift or change or enough work that's been done from these social platforms. We still have to push for them to make changes.
"Mental health is a reality and through these social platforms people are being abused and no one deserves this and it should never be tolerated.
"And they [the platforms] are able to change these things and make changes. But they don't seem to be doing it fast enough.
"So I think we just have to keep pushing."
Latifi revealed he went so far as to hire a personal security guard for immediate aftermath from Abu Dhabi.
"I was in touch with Nicholas," Hamilton continued. "He has my full support and I know how difficult it can be in these situations.
"And I think it's important for him to know that he has the support of the people around him.
"You can see there's so much passion in this sport, that's what really makes this sport so great. There's so much passion, but we have to channel that in a positive way. Not a negative.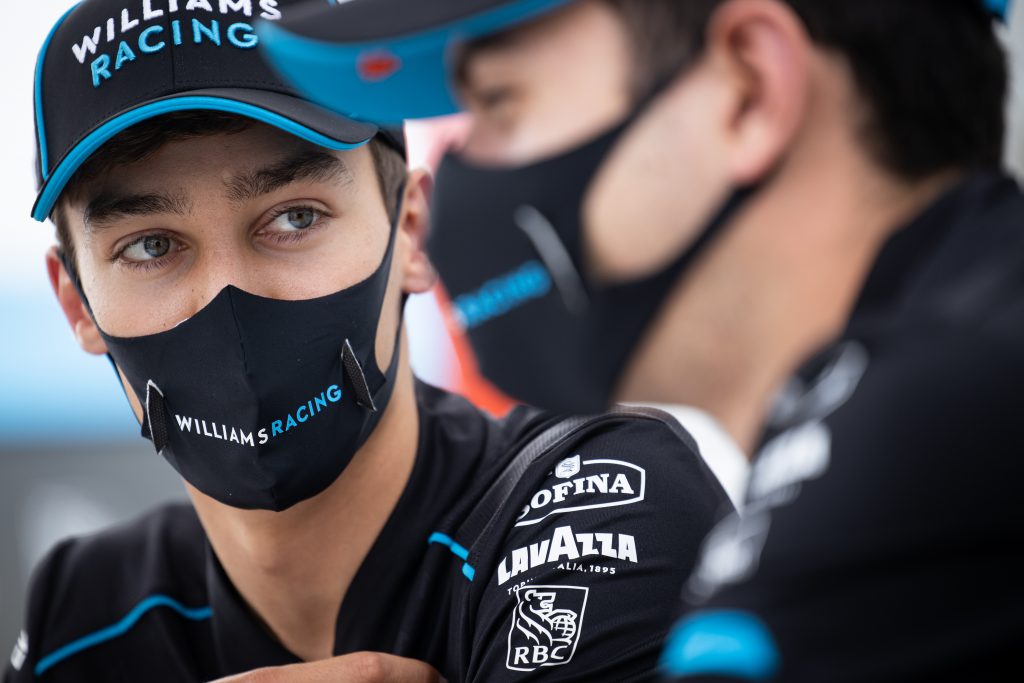 Hamilton's new team-mate George Russell, who was a teammate with Latifi at Williams for the last two F1 seasons, struck a similar note to Hamilton – while stressing how hard Latifi worked in F1 and how hard the Williams car was tricky. The Canadian crashed in Abu Dhabi.
"We need to do more for the athletes, for the people in the spotlight, because the people behind the keyboard think they have the right to say what they like to someone who is trying to make a career and you almost forget that everyone is human," Russell said. "I want to do everything I can, I know I'm a young racing driver and I need to educate myself more about it, but there's still a lot to do. .
"I felt so bad for Nicholas. He's an amazing guy. He didn't deserve to get what he got at all.
Thank you for your opinion!
What did you think of this story?
Tagged:
media platforms